With many places worth visiting in the East of Ireland, it can be hard to choose what destination to pick. To make matters simpler, we've put together our top picks for the best places to visit in Ireland's Ancient east.
The East of Ireland is known for its rich history, breathtaking landscape and not to mention, and the vibrant city of Dublin. But what destinations are really worth visiting? Here are five great places to discover in the East of Ireland.
Grafton Street
Grafton Street is a must-visit destination for shopping, soaking up the culture and the beauty of Dublin. As you explore its top-notch outlets and restaurants, keep an eye out for some of Ireland's talented musical performers busking on the street.
Just a stone's throw away is St. Stephen's Green, a gorgeous city park that offers a much-needed respite from the busy city life.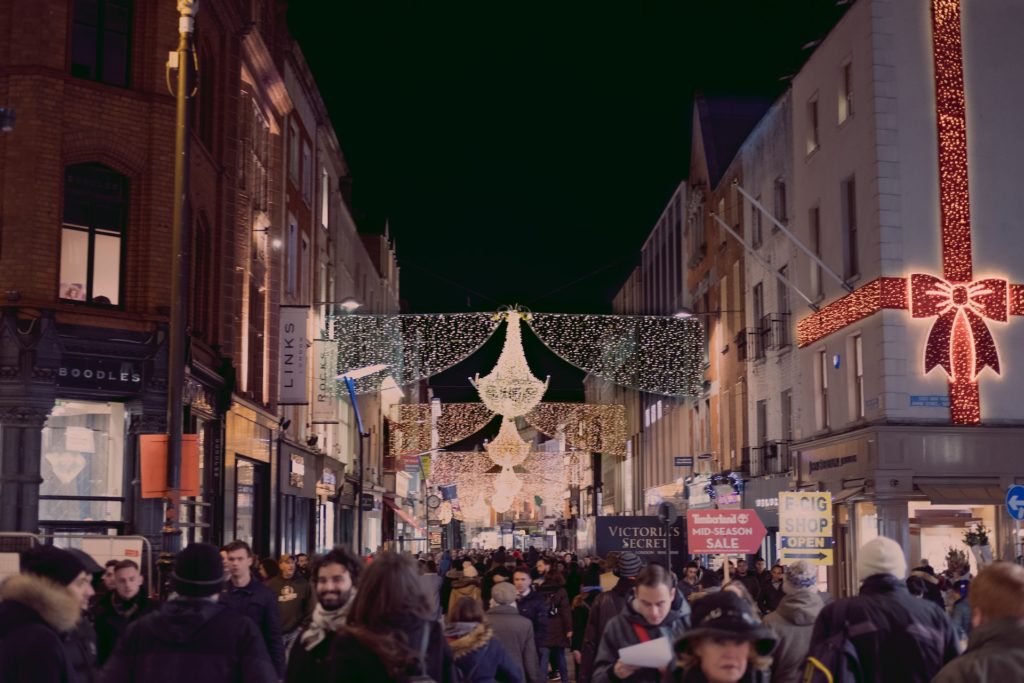 Photo by Kevin Dowling.
Guinness Storehouse.
Only a short hop away from Grafton street lies the Guinness storehouse. This storehouse offers on-site tours and includes everything from pulling pints to hot food and a stunning view of Dublin from its 7th-floor gravity bar.
From the Gravity bar, you get a panoramic view, including the Aviva Stadium, Phoenix Park, the Wicklow mountains and the beautiful skyline of Dublin city. All while enjoying a pint of the black stuff pulled by YOU.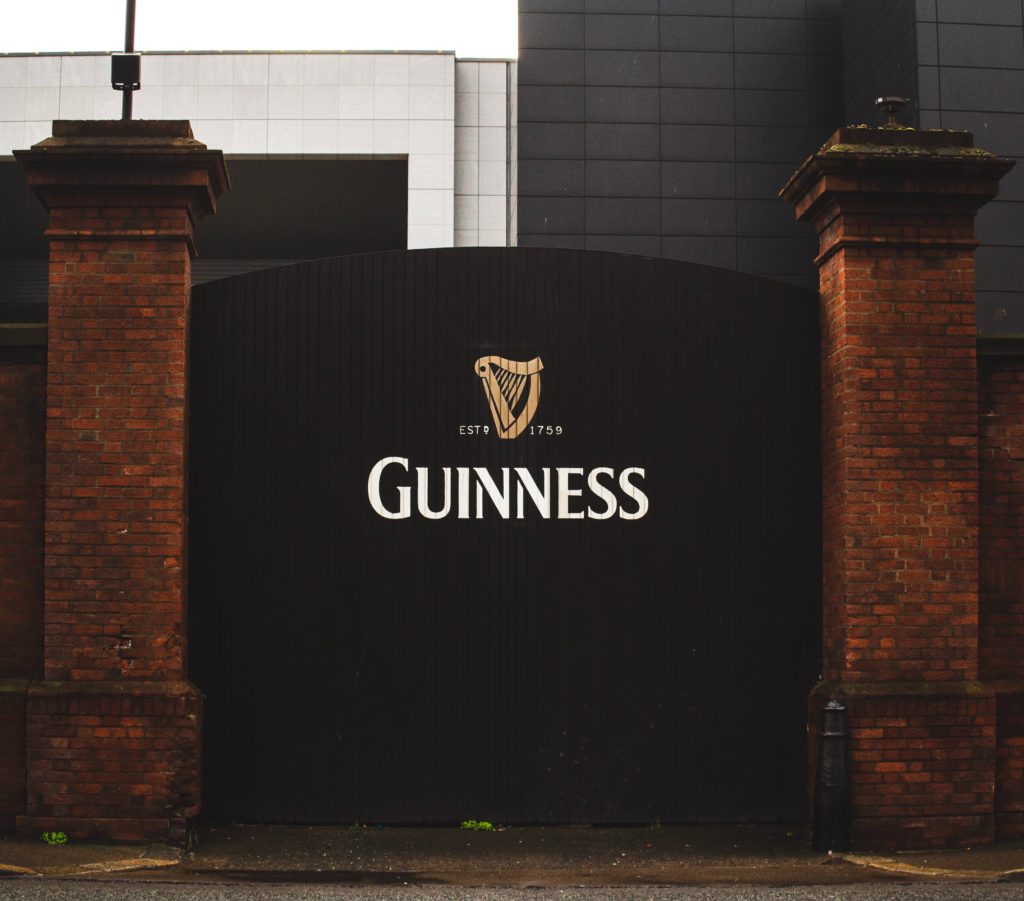 Photo by Louis Hansel.
Trim Castle
Trim Castle is worth a visit if you're into history or just looking to enjoy Irish culture. This medieval castle is the biggest and best-preserved of its kind in Ireland. Once used as a set in the film Braveheart, it'll leave you awestruck.
Taking a tour of the Trim castle is like stepping back in time. You can explore the castle's massive walls, towers, and gates. You can check out the Great Hall. But the real showstopper is the view from the top. It's seriously breathtaking, giving you panoramic views of the River Boyne and rolling hills.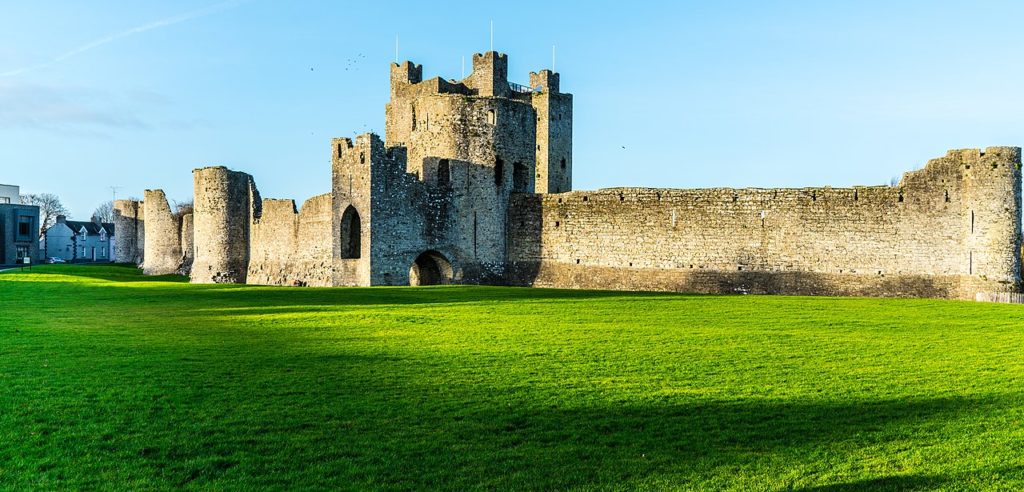 "TRIM CASTLE" by William Murphy is licensed under CC BY-SA 2.0.
Wicklow Mountains
With some of the best mountains Ireland has to offer, the Wicklow mountain range will not disappoint. These mountains feature iconic trails like Glendalough, Djouce, the Wicklow Way, and much more.
With hikes for every level, whether beginner or advanced, this mountain range is the perfect place to enjoy Ireland's finest landscape and its' scenic views.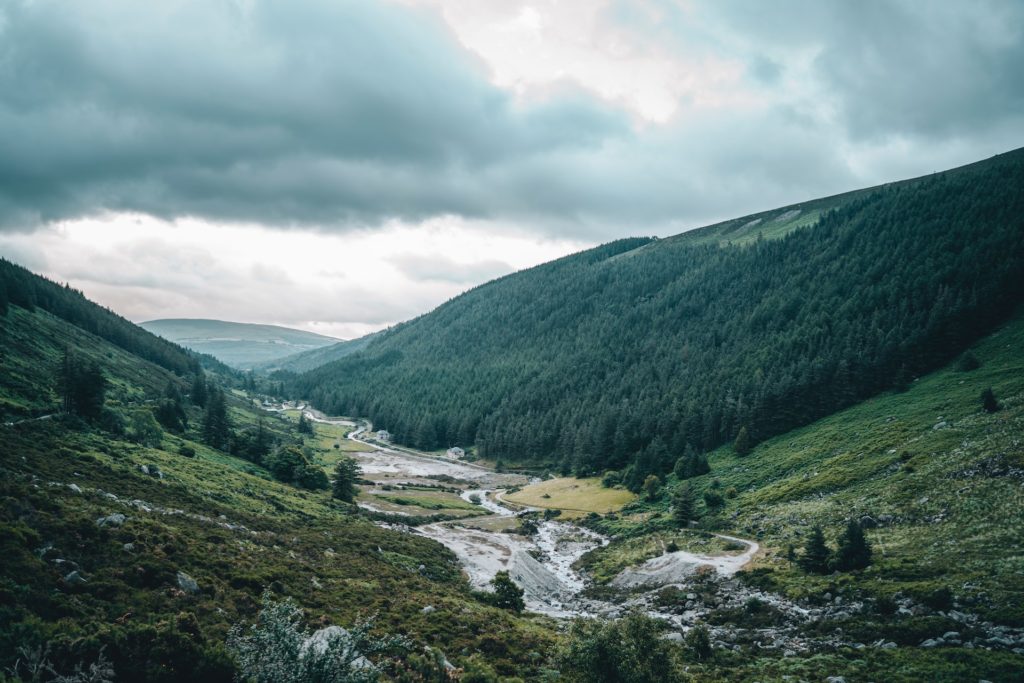 Photo by Majestic Lukas.
Newgrange
Older than the Pyramids of Giza and Stonehenge, Newgrange is a look into Ireland's magical past. Located in Meath, just a 40-minute drive from Dublin city centre. This 5,200-year-old tomb is known for its alignment with the sun on the morning of the winter solstice, where the deepest parts of the tomb illuminate with the sun's rays.
While in Newgrange you can also visit the Battle of the Boyne visitor centre. This visitor centre is a great place to learn about Ireland's feudal past and the stories of its old kings.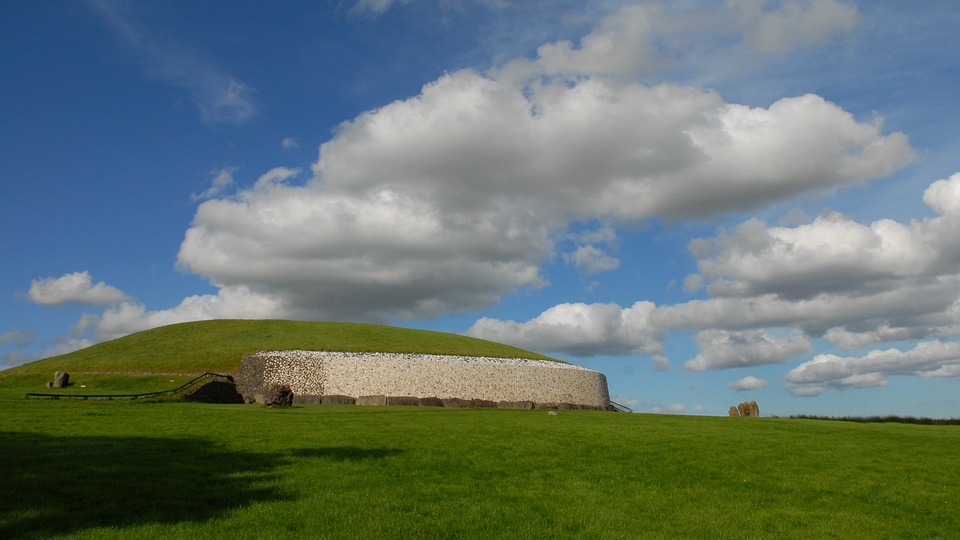 Photo by Herbert Bieser
Summary
Ireland's Ancient East is full of breathtaking views, historical monuments, lively towns, and city streets. It is a must-visit for anyone who wants to immerse themselves in Irish culture and discover the rich history of the Emerald Isle.
If you're interested in discovering what adventures Ireland has to offer, contact us and we'll tailor an Irish holiday perfect for you and anyone you decide to bring with you.