Cliffs of Moher Must see when you come to Ireland
Cliffs of Moher are one of Ireland's top tourist attractions. Located in County Clare, along the coastline of the Atlantic Ocean, the Cliffs of Moher rise from 120m to 220m above the sea. The Cliffs of Moher receive over one million visitors a year and when you get here you will see why. There are some breathtaking views to take in, such as the Aran Islands nestled out in Galway Bay. To the north the Maamturk and Twelve Pins mountain ranges can be seen and to the south Loop Head, County Clare's most westerly point on the Atlantic Ocean.
The cliffs got their name from from the Irish word 'Mothar' which means a ruined fort. It is believed that a fort existed on the cliffs from as long ago as 2000 years in the 1st Century AD. During the Napoleonic wars another fort was built in the same location as a lookout onto the Atlantic Ocean.
There is an award winning tourist centre called The Cliffs of Moher Visitor Experience and it is well worth a visit. It is an excellent base to explore the cliffs. If you would like an alternative view of these famous cliffs there is another option. You can see these magnificent cliffs up close and personal in one of the many charter boats that take visitors to the bottom of the cliffs. You can get these boats from nearby Doolin. It is a great way to view the cliffs and it is a different experience from visiting them on terra firma.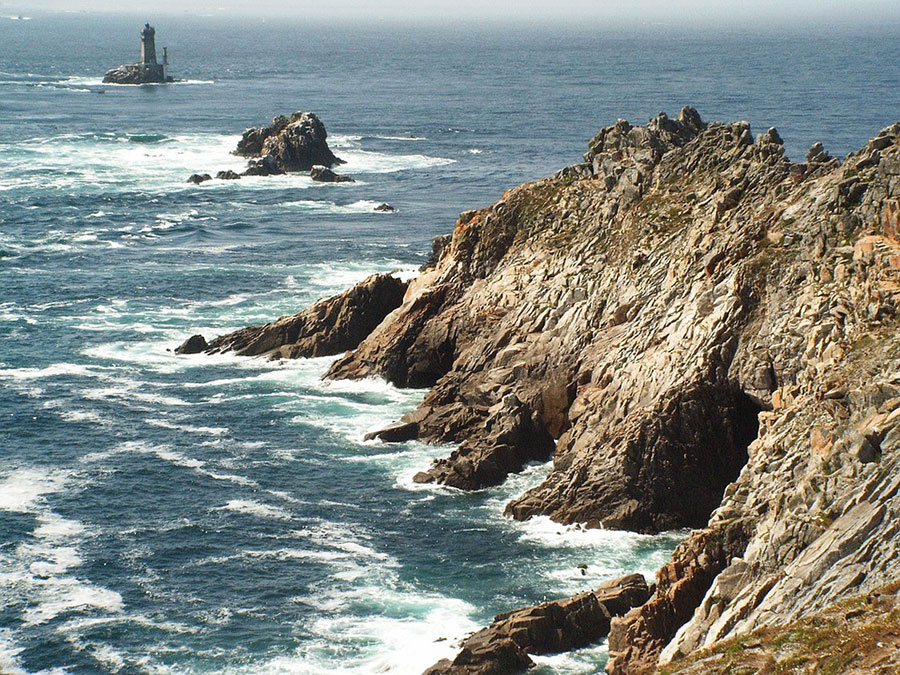 We took the boat from Doolin and we had a great day for it. The weather conditions, the colour in the sky and the seaspray made for a mystical experience and you could almost imagine yourself moving back in time to the 1st Century AD when the first fort was built on the majestic Cliffs of Moher!