Hills of Donegal – unspoiled parts of Ireland.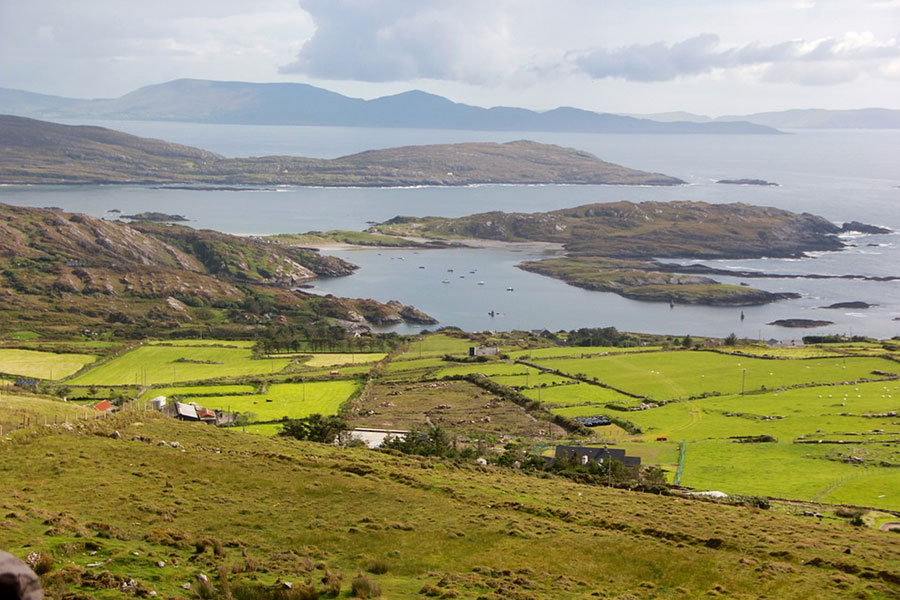 Hills of Donegal is one of the most beautiful and unspoilt parts of Ireland. With miles of stone built walls and the memorable Hills of Donegal, where the rivers flow and the sheep flock, it is little wonder that Donegal will always linger long in the memory.
The below image is a picture of Mount Errigal which is the tallest peak of the Derryveagh Mountains in West Donegal. An Earagail, as it is known in the Irish Language, rises 751m above sea level. It is not quite known where its name derives from but it is suggested that Errigal may have been the site of an oratory in ancient years. An oratory would have been a small church used for worship. If this is the case it would not be difficult to see why – its rugged beauty and tranquility puts you in touch with your own spirituality.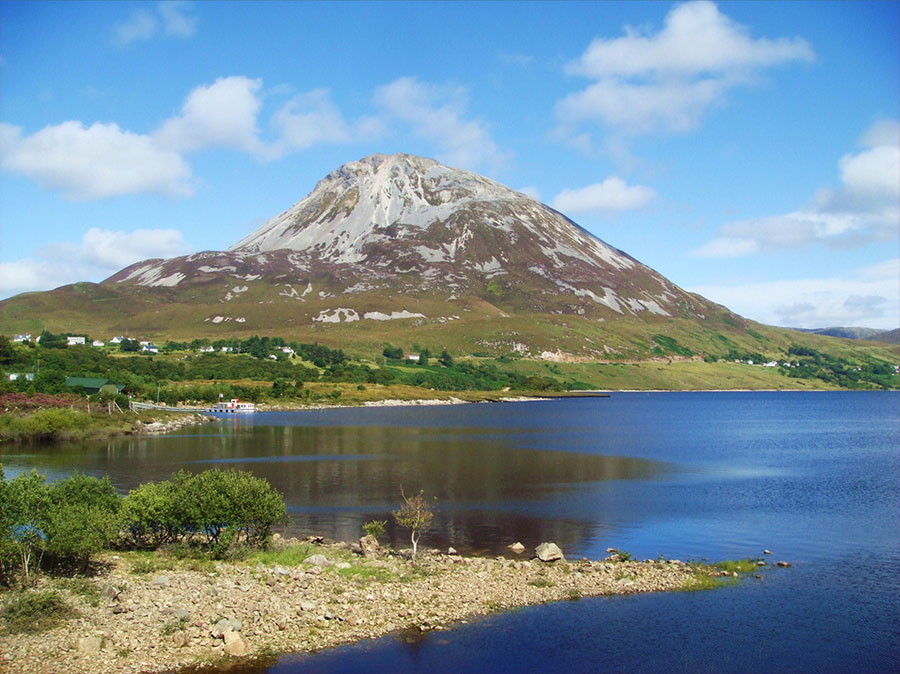 Errigal is famous for the pinkish glow of its quartzite in the evening rays of the sun as it sets over the Atlantic Ocean. Errigal is a landmark in Donegal and is one of Donegal's most popular attractions. Errigal is famous all over Ireland and across the world. When Irish people have left Donegal to make their homes in every corner of the world, the view of Errigal is one of the things they miss most and is one of the things they look forward to see when they return.
Errigal has been the subject of many a song and has featured in many music videos, icluding the video of Clannad and U2's song 'In a Lifetime'. Errigal has also featured in world-famous singer Enya's videos, including 'How can I keep from Singing'. It is little wonder that both Clannad and Enya were inspired by Errigal – they grew up in its shadow in nearby Gweedore.
Many people climb Errigal at all times of the year, particularly in the summer, to take in the fantastic views. In the winter months Errigal is covered in snow and is off limits a lot of the time to hikers but it is still a fantastic photo opportunity with the snow gleaming in the winter sun.
There is a carpark at the bottom of Errigal and here you can make your way through the bog by following the well worn paths. We advise our guests to wear hiking boots as the terrain can be rough in places. A hiking stick will also be a useful ally. You should allow 2-3 hours from leaving the carpark until you return. And don't forget your camera!