When people think honeymoon, they think Biarritz or somewhere in the Bahamas. 
But sandy beaches and sparkling waters are not the only draws when you're celebrating the start of your life together as newlyweds. In fact, there are several spots around the world worthy of nuptial attention. And Ireland is definitely one of them. 
There's no doubt that those who have done their research and expanded their horizons beyond the traditional have found the sights, sounds, and surroundings of Ireland to be not only deeply romantic but completely un-forgettable. 
So, whether it's your first time tying the knot or a celebration of your long married life through a "second" honeymoon, here are five fantastic Irish locations for honeymooners. 
Now keep in mind, there's no reason why these romantic places need to be monopolized by honeymooners. They happen to be excellent spots for proposing, spending Valentine's Day and simply soaking up the wild and serendipitous magic that is Ireland. 
1) Spend the Day Roaming Cahersiveen in County Kerry
What can you do in Cahersiveen, County Kerry? 
Well, better to ask what you can't do. You may hit this town on a traditional Ring of Kerry tour, or you may dedicate a couple of days to its exploration. What awaits you is a town that has historical appeal, natural beauty and plenty of activities to keep you entertained. 
Cahersiveen is dotted with attractions such as old-school, weather-worn lighthouses, peaceful, picturesque gardens and sheer, jagged cliffs with wild waves crashing against them.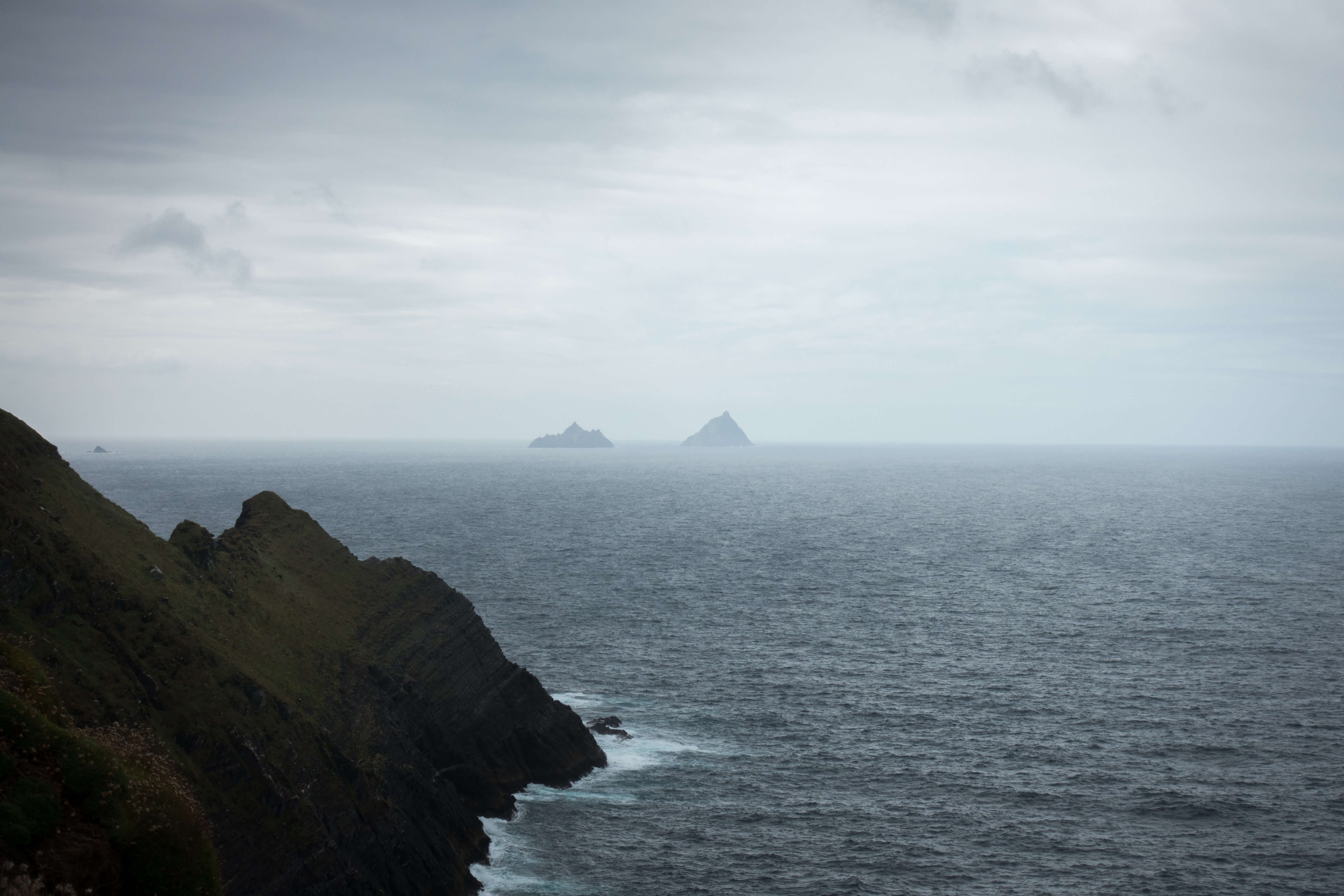 Source: Unsplash
Besides these wonders of the natural world, you and your partner will also have a whale of a time sampling all the best, fresh seafood and touring the ring forts and the imposing Ballycarbery Castle. Instagram selfies, anyone?
You can also take your pick of not one but three beachside venues for those "long walks on the beach at sunset". Does it get more romantic than this?
2) Set Out on a Castle Adventure
There are just so many elegant and incredible castles spanning Ireland, it's hard to pick just one. No matter where you go, you're likely to run into these magnificent structures, either in ruins or lovingly restored and converted.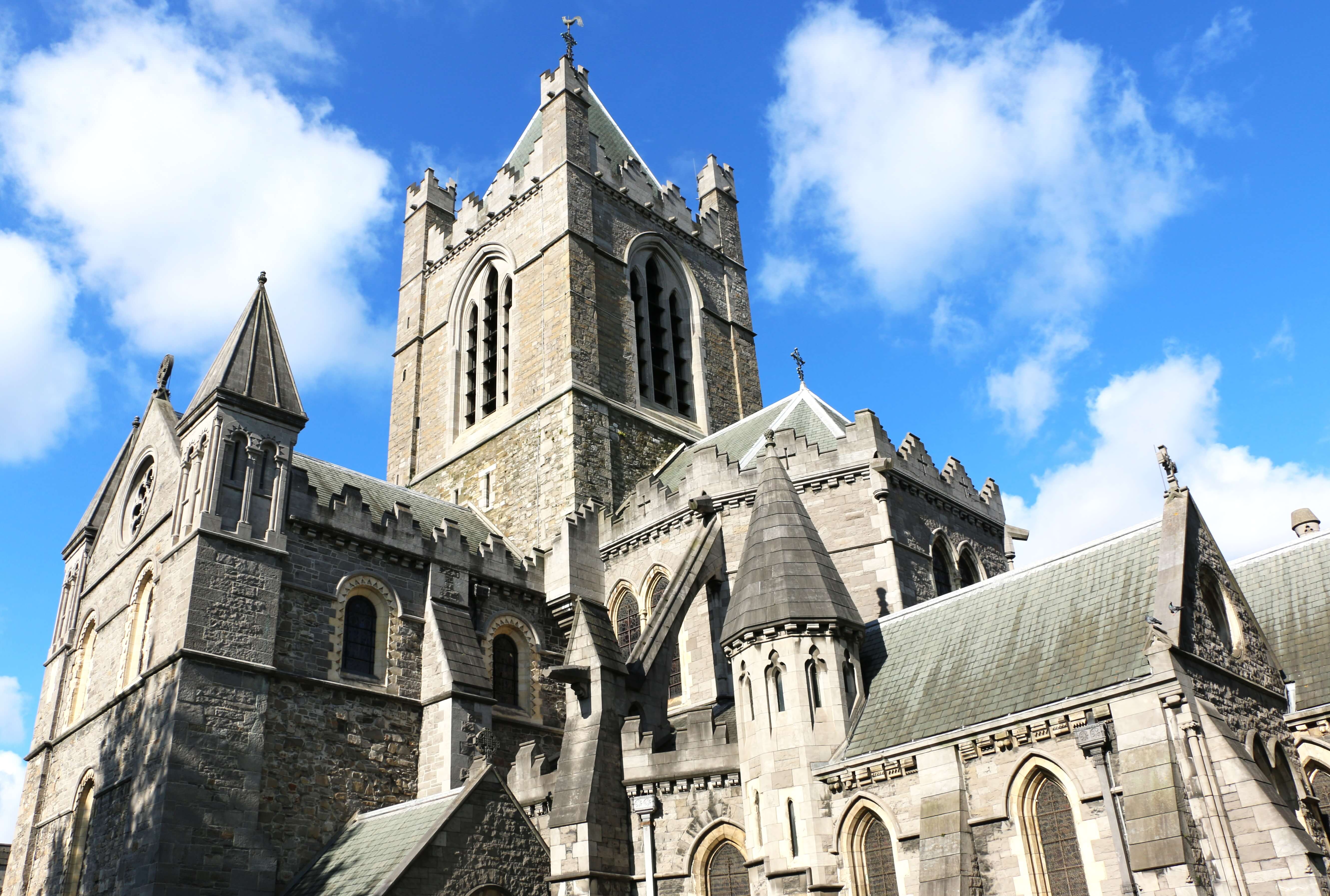 Source: Unsplash
If you and your loved one enjoy the mystery, allure and fairytale-like Gothic nature of castles, consider taking a trip that includes stops to see beautiful castles and historic buildings, such as Kilkenny Castle, Blarney Castle, Christchurch Cathedral, Blarney Castle, Ashford Castle and Dunluce Castle, to name just a few. 
Check out our popular Irish Castle Tours for further inspiration. All tours are fully customized to your liking and can include your own private driver guide or there's a self-drive option too.
3) Take in the Quintessential Irish City Highlights in Dublin
Dublin is so thriving with life and bursting at the seams with activity, you're going to want to plan at least two nights (if not more!) here; A great stop to start or end a tour of Ireland. And, just so you know, it's not all about Temple Bar. There's so much more to Dublin.  
There's just too much to do so take your pick of any (or all!) of the following:
Take in the classic Georgian architecture when touring the city's streets

Visit some of Dublin's many pubs and restaurants for great atmosphere and delicious local and foreign cuisine

Take in Dublin's thriving literary and art scene, with visits to the National Art Gallery or Chester Beatty Library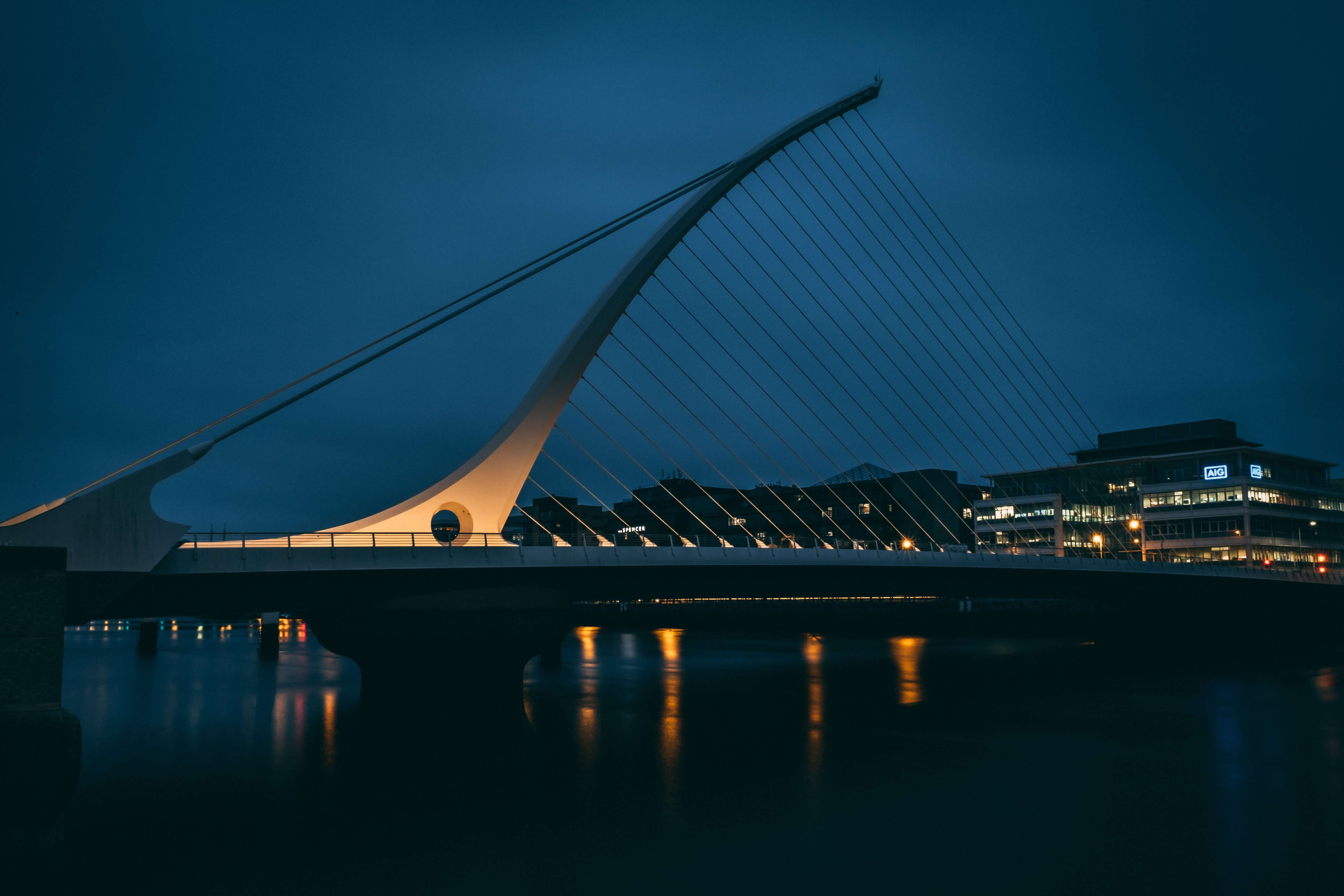 Source: Unsplash
Take a 'Hop-on, Hop-off' bus tour of Dublin, with a pass included in most of our tours, to see the city's best attractions, including St. Patrick's Cathedral, Trinity College and Grafton Street.

If the sun is out, pack a picnic to enjoy in Stephen's Green, after a romantic stroll through its beautiful gardens

If you are splashing out, check in for a romantic evening for two, enjoy some afternoon tea, a crackling fire and a glass of champagne in the marbled bathroom tub at The Merrion Hotel.

On the theme of splashing out, book a coveted evening at the Michelin-star rated "Restaurant Patrick Guilbaud", a gourmet Irish experience with a notably French twist, located in the same building as the Merrion Hotel.
4) Go Horseback Riding for the Day Around Coastal Connemara
A tour of the Connemara coastal region — atop horseback, no less! — would be a great addition on your honeymooner's list (if it wasn't a word before, it is now). 
The Wild Atlantic Way route begins at the village of Cleggan. From here, you could ride to Omey Beach and Omey Island, passing Courthoor Lough and galloping across the waters toward the other side of the island for a truly epic view of the Atlantic Coast. 
Lunch it up at Oliver's, a seafood bar in Cleggan and then head toward the beaches.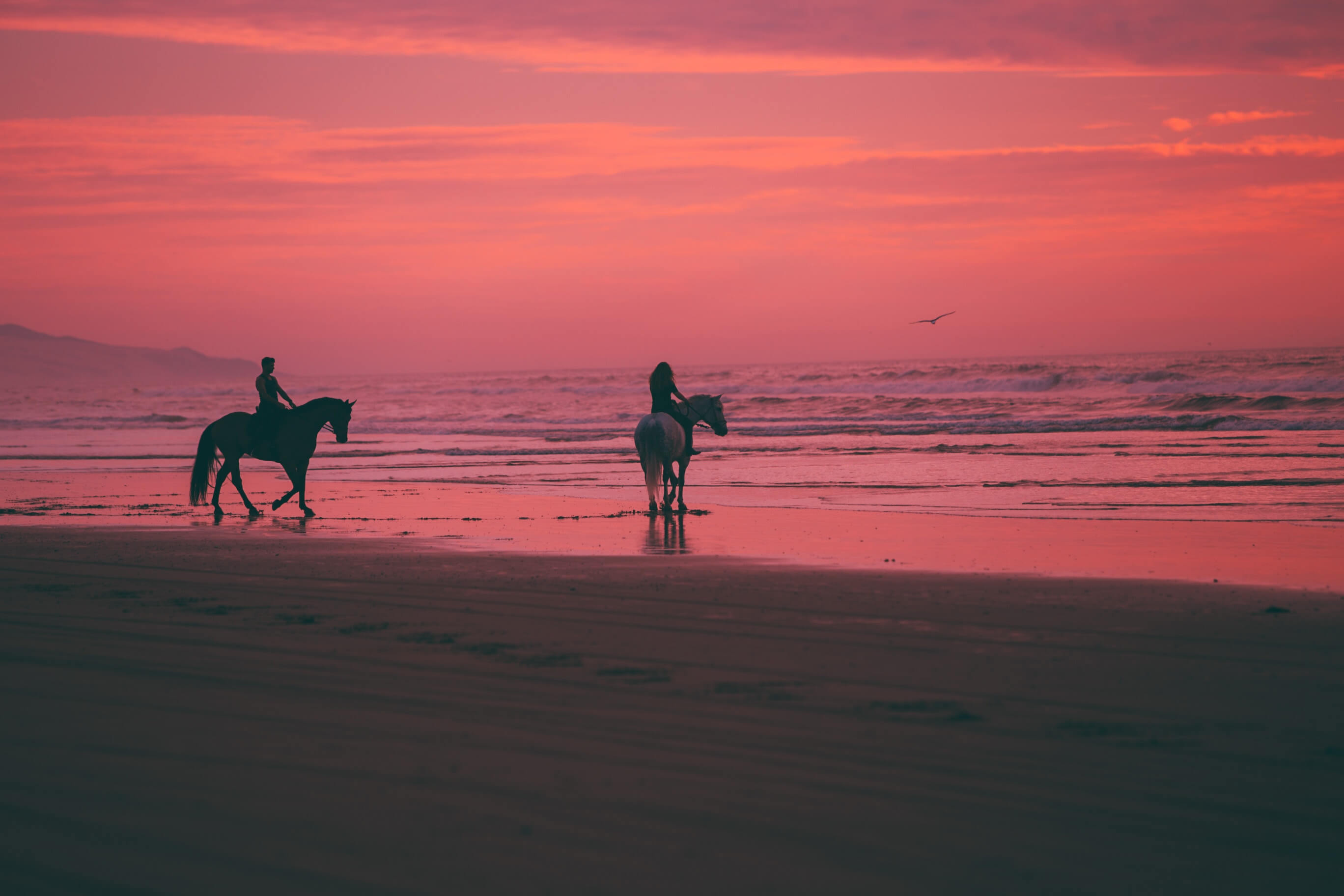 Source: Unsplash
High on your horse ride, it will feel like you're the first explorers with nothing but ocean views, quiet, wild islands, and the Twelve Bens mountain range, as far as the eye can see. 
5) A Relaxing Spa Trip in County Kerry and some exploring too!
You didn't think we were going to forget about a spa trip, did you? But with so much natural beauty in Ireland and so many stunning locales with top-notch service…well, it was difficult to pick a location.
So, we voted for County Kerry in the South of Ireland, a location that has numerous spa facilities to allow honeymooners to bask in the company of each other, unwind in each other's arms, but still have access to the majestic scenery of Kerry, from the Ring of Kerry to the Dingle Peninsula, and famous towns such as Dingle and Killarney.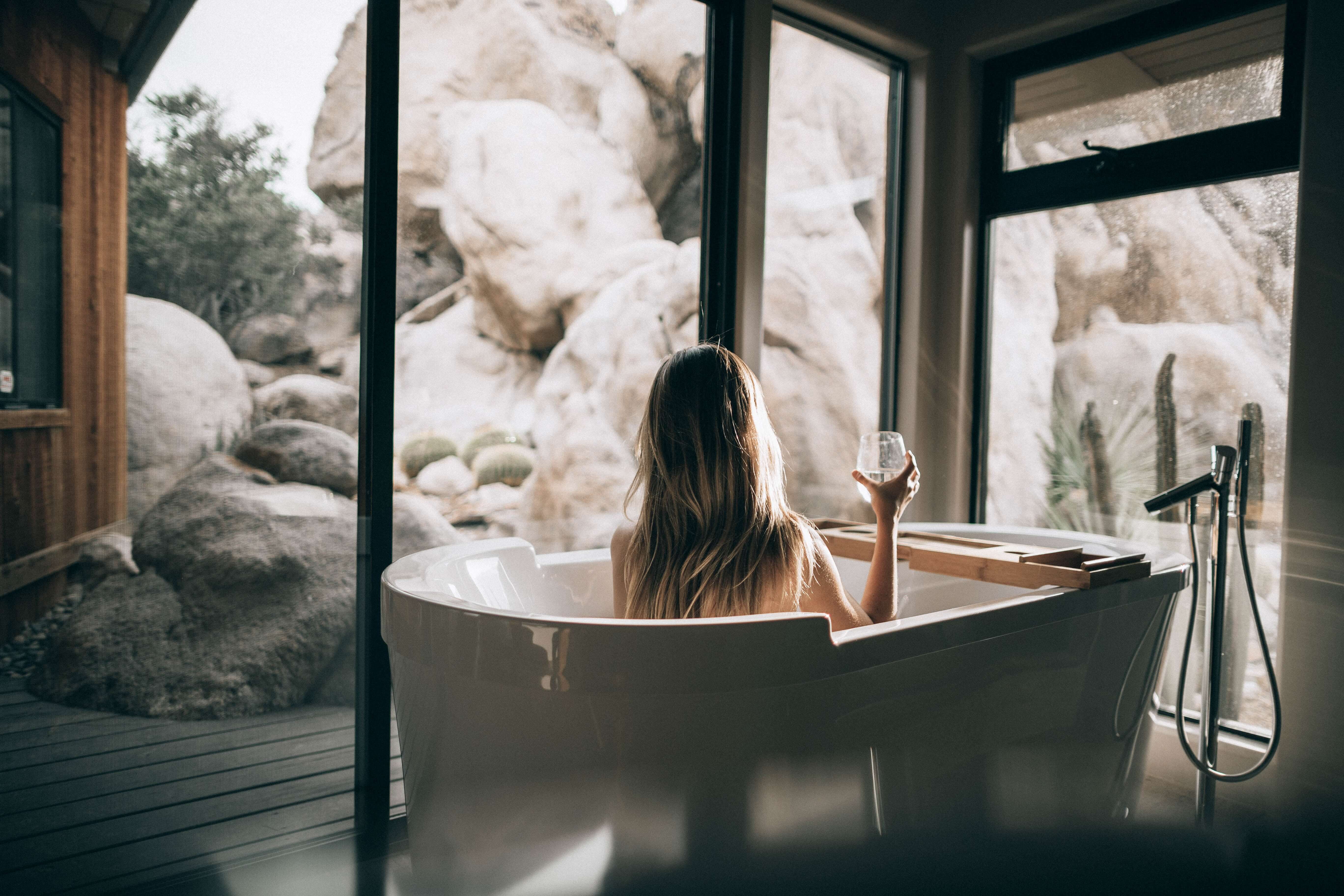 Source: Unsplash
One choice could be a spa near beautiful Killarney. Book in your favorite spa treatments and therapies, and after some time to unwind, enjoy exploring the town and Killarney National Park with its crystal lake and historic Ross Castle. You can even take a horse carriage ride through the park; what could be more romantic.
Enjoy some delicious local cuisine in the evening and pay a visit to any of the local pubs for a warm welcome and some traditional Irish music.  Day trips are a plenty, with Killarney on the door step of the Ring of Kerry scenic route and the awe-inspiring Gap of Dunloe.
The entire country is full of natural and historic beauty and realizing that, for a little while, it's not Ireland that is a part of your story as a couple — it's you that is a part of the story of this ancient land.
What better place to celebrate that eternal love than Ireland?
With so many beautiful locations around Ireland, it can be difficult to choose the ultimate honeymoon vacation that you will remember forever. These are just 5 great locations that come to mind but also check out our fully customizable Ireland honeymoon packages that take in the beautiful counties of Kerry, Galway and Dublin to name just a few.
All these locations and more can be incorporated into our tours. You will be in awe at the beauty and history around every corner in Ireland, which our guides can't wait to show you.  We have both private tour and self-drive tour options.
Don't hesitate to contact us with any queries about creating the best honeymoon or Ireland vacation for you.