Ring of Kerry is something to remember forever.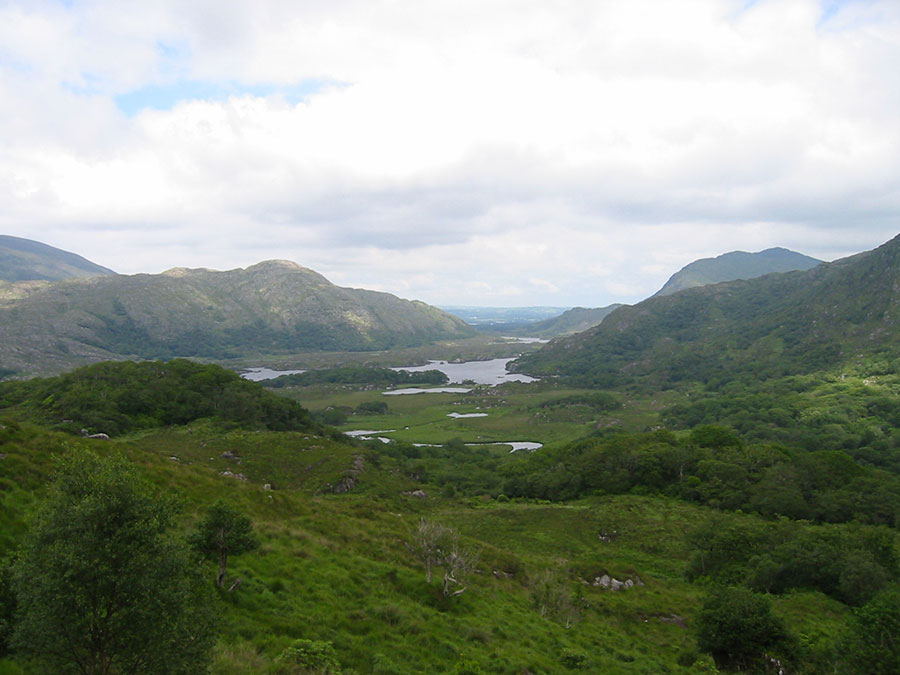 The most famous must see attraction in County Kerry – The Ring of Kerry is going to be something you will remember forever.
The stunning scenery will live forever in the mind those who travel the Ring of Kerry, views such as the image below taken at Ladies view which is located outside Killarney.
Ladies View is a very popular stopping point for tourists eager to see the fantastic views it offers of this beautiful part of The Ring of Kerry.
In 1861 Queen Victoria visited Ireland and Ladies View got its name from the Queen's entourage ladies who were completely enthralled by the view. From then on the this beautiful spot became known as Ladies View. When you stop at this location you will see why the ladies were so enthralled.
The view from here is simply spectacular. From here you look down on the famous Lakes of Killarney from your perch high up in the McGillycuddy's Reeks, Ireland's highest mountain range.
We always encourage our guests to stop here for a while and saviour the amazing view. There is ample parking space for our self-drive and private escorted guests and our coach tours generally stop here as well. If you have some spare time on your itinerary maybe you will have some time to have a drink and toast the view – there is a small tavern here to help quench your thirst!
Ladies View is a great place to take your prize photos. The sky changes every few minutes and can change the whole complexion of the scenery – a dream for photographers. See below how the huge cumulus clouds overhead cast a moving shadow over the landscape in one of our photos that we captured when we visited Ladies View in August of 2015!