With Ireland's incredibly rich landscape and history, wonderfully friendly people and great humour, it's no wonder that the Irish just do Christmas, well, better. It's a wonderful place to spend Christmas Day and the holidays.
But don't take anyone's word for it. There are distinctly Irish traditions that simply cannot be substituted, and things Irish people take pride in that, frankly not many other cultures might have dreamed up. And that's what makes them so memorable.
There's a little bit of mischief, a little bit of tradition, a couple of antics worth a good laugh or two and some over-the-top parades and festivals — could you ask for anything more?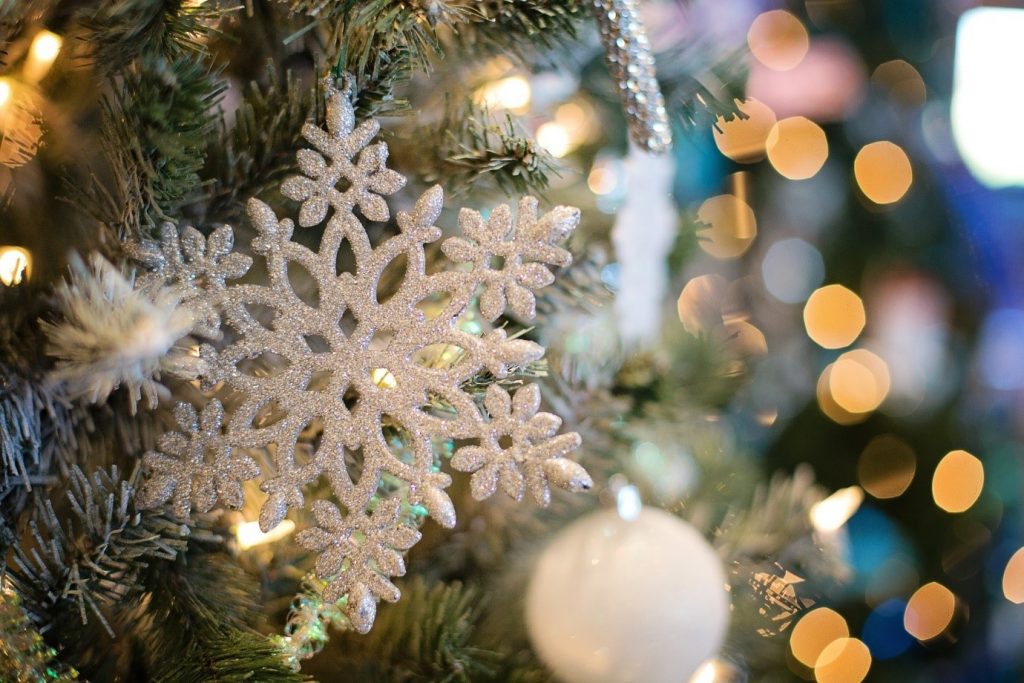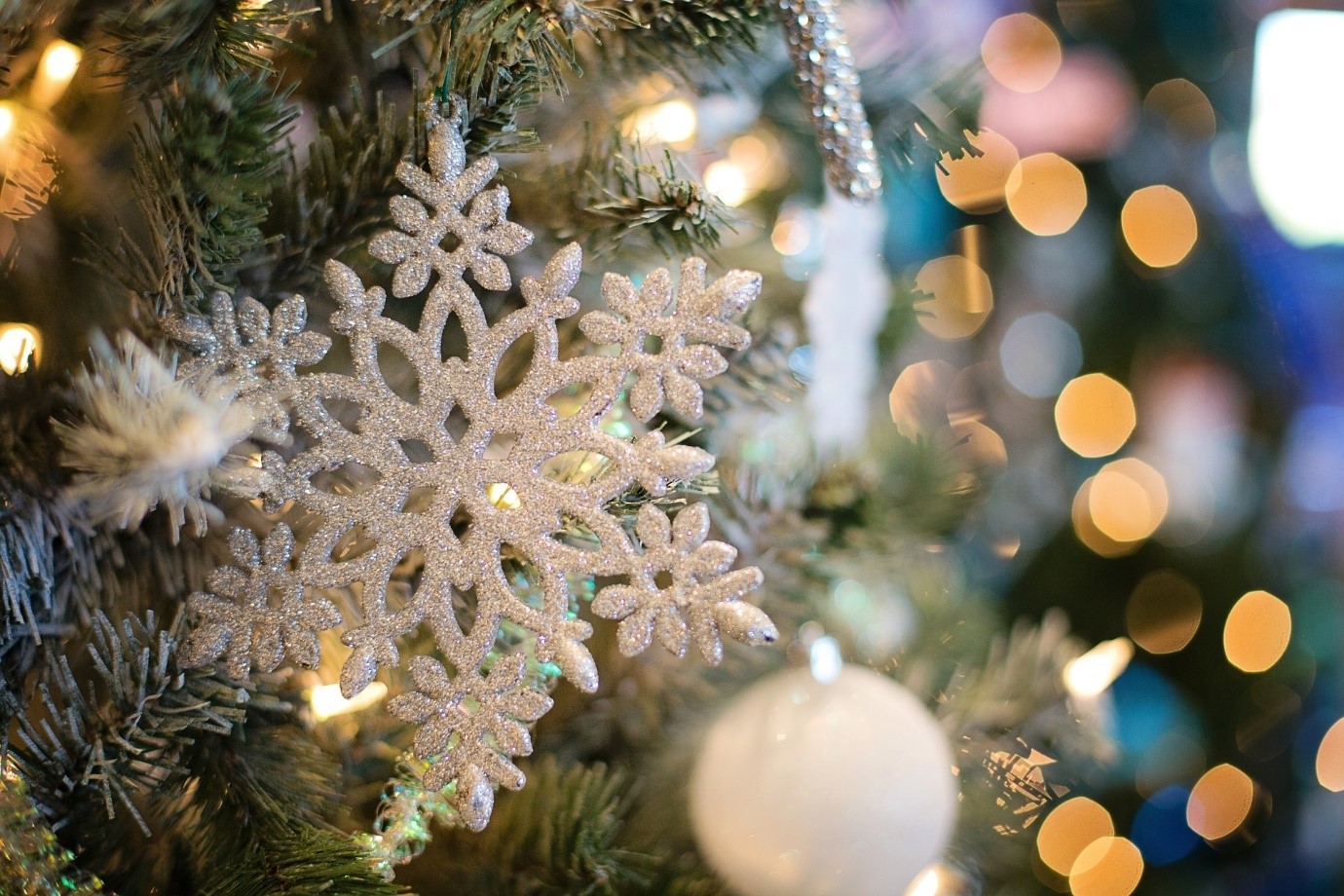 Christmas 'Mad', Celebration Heavy
Irish people are rather 'Christmas mad' and truly embrace the Christmas period and enjoy the festivities — from the build-up to the day itself as well as the glorious days of eating, decorating, parading, shopping and so much more afterwards.
As soon as we reach the end of November, the celebrations and revelry open up. The start of Black Friday sales and Christmas work parties signal the official 'commencement' of the holiday season and, along with it, its myriad of festivities, right through to January 6th.
Known as 'Little Christmas' and the 'Feast of the Epiphany', January 6th marks the arrival of the wise men at the crib of the baby Jesus. It also marks something a little less miraculous: The time to put those decorations away until the next year.
In spite of the colder Atlantic weather and darker evenings — or perhaps because of it — the Emerald Isle is quickly covered in Christmas lights and decorations, lighting up the streets and casting the undeniable glow of that festive mood in the air. Families and friends come together to take part in the traditions, both new and old, across the country.
Sounds too good to miss? It is! If you happen to be travelling and spending the Christmas holidays in Ireland, here's what your 12 days of an Irish Christmas might include.
1) The Dublin Zoo Lights it Up
Every year, Dublin Zoo delights adults and children alike with their "Wild Lights" show. It's the perfect addition to the holiday spirit and a wonderful activity for families with kids, couples touring the city or friends looking to be brought alive with the beauty and magic of these themed lanterns.
Each year, the theme of the show changes and so, too, do the design, shape and colours of the lanterns. This makes every year's show completely unique and the lanterns are tailor-made for the event. Previous years' shows have included African Safaris, Dinosaurs and Chinese culture.
In 2018, come and visit the show for a brilliant display of deep-sea creatures like massive octopus and magical jellyfish. The show runs from Thursday 1st of November 2018 and goes until Sunday, 6th January 2019 from 5pm-9pm in the evening.
2) Don't Miss the Christmas Pantomime
The Christmas 'Panto', as it's better known is an unmissable event that every Irish citizen worth their salt attends. You may be thinking, 'An old-school mime show?' Well, yes. But, obviously, like anything Christmassy, it's over-the-top and packed to the brim with brilliant displays of theatrics, light, colour and humour.
It's quite a distinct Irish and English tradition, putting on and visiting this sort of comic theatre. It usually features a well-known fairytale that the kids will love for the costumes, drama and songs while the politically satirical humour will keep adults engaged. Visit the Gaiety and the Olympia theatres in Dublin, two of the most popular venues for this annual event.
3) Pay a Visit to the Abbey Theatre
The Abbey Theatre is well worth a visit for a truly 'Irish' experience. Besides fantastic backstage tours of this elegant and opulent theatre in Ireland, the Abbey also puts on specifically holiday-themed features such as the '12 Christmas Poems', a reading of poetry along with some seasonal music to set the scene.
And, besides Irish 'classics' like James Joyce's Ulysses or the seasonally-beloved Swan Lake, the theatre puts on plenty of daring, original and local theatrical productions that might as well make Abbey Theatre Ireland's very own 'Broadway'.
4) Take a Christmas 'Dip'
For some, the only way to get out of those post-carb, Christmas-feast blues is to take a dip in a freezing cold lake or body of water on Christmas Day.
Fair enough — after all, when in Rome…right?
So embrace this crazy tradition like the Irish do and head to locations around Ireland, such as the Forty Foot in Sandycove, Dublin, or Galway Bay on Christmas morning. You'll likely be joined by hundreds of other willing sports plunging themselves into the freezing cold water and then swimming about. The nice part is that it's all for charity.
5) Experience the 'Winter Solstice' at Newgrange
While the shorter, darker days make for a very useful backdrop for all those twinkling Christmas lights, the shortest day of the year, the Winter Solstice, takes a bit of a magical and historical turn at Newgrange.
Every year, in County Meath and the Boyne Valley, the megalithic passage-tomb of Newgrange is illuminated by a beam of light. While many line up to visit the inner burial chamber, where light only illuminates its cavernous walls once on the Solstice each year, only a few can visit on a lottery system.
Still, there is something very special about standing in the quiet chamber, watching the only shaft of winter sunlight pierce its inner sanctum and mark an inevitable end to the dark days, a coming of the sun, as the sun filters through.
6) Expect Very Public Displays of Christmas
Irish people are not really known for their subtlety. We can be a more of an in-your-face, say-what-you-mean bunch. And that goes double for the way that towns and public places are decorated for the holidays. It's can be slightly over-the-top and lit-up, with some houses even competing against each other for the best displays and becoming an event in themselves.
And, in many ways, they are. For the Irish, it's all part of the charm and anticipation of the holidays, the process of meeting up with and celebrating good cheer with friends and families.
Expect plenty of candles in windows, a tradition that symbolically represents a welcome to Joseph and Mary as they wandered in search of lodgings, little shelters transformed into Nativity scenes and trees and streets lined with streams of lights.
7) The Christmas Horse Racing Festivals
Even if you're not a horse racing expert, Christmas horse racing events are a great day out for family and friends. There are racing events across the country such as Christmas horse racing in Leopardstown from the 26th to the 29th of December .
Unless you are a horse racing aficionado, it is, first and foremost, a social gathering and a great excuse to meet friends, eat, drink and be merry.
8) Check out the Fun Fair or Go Ice Skating at Funderland
The name sort of gives it away but there are many family friendly activities happening over the holidays in Ireland, for example, going to a fun fair where you can sit on ferris wheels and, partake in carnivalesque festivities or go ice skating.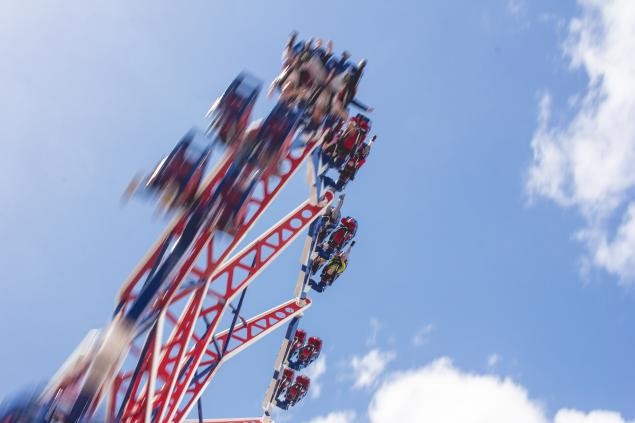 That's exactly what you should expect at Funderland at the RDS in Dublin. It's Ireland's largest Christmas theme park and features all kinds of kid-friendly fun, including roller coasters, food stalls, games and funky attractions.
9) Plan a 'Crawl' Through the 12 Pubs of Christmas
You knew this was coming, right? How could we not mention enjoying a relaxing drink in a comfy Irish pub over Christmas, or even 12 pubs (which is more a nice name than people actually making it to 12 pubs!)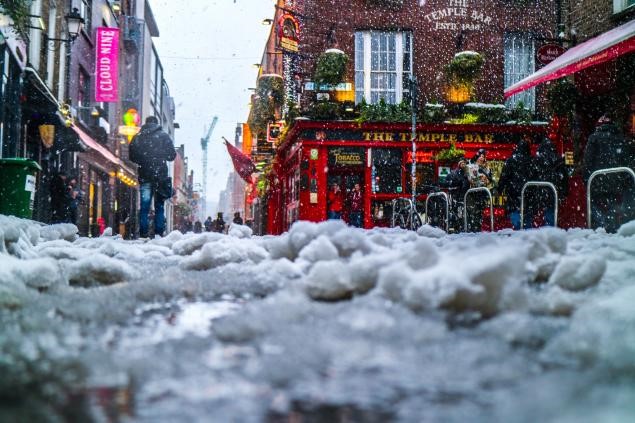 The 12 Pubs of Christmas Crawl comes with its own set of rules and one of them requires you to be wearing your ugliest Christmas jumpers — and, of course, plan to engage in a bit of drinking. There may also be rules about ridiculous things like swapping shoes before taking a drink, hugging strangers and calling the barman, 'Guinness'. Obey the rules or not, but simply enjoy visiting some Irish pubs for a drink, a warm welcome and some lovely festive spirit.
10) The Traditional Midnight mass on Christmas Eve
An old tradition is attending Midnight Mass on Christmas Eve. Actually, you needn't stay up until 12 am — these masses usually take place at 9 pm instead.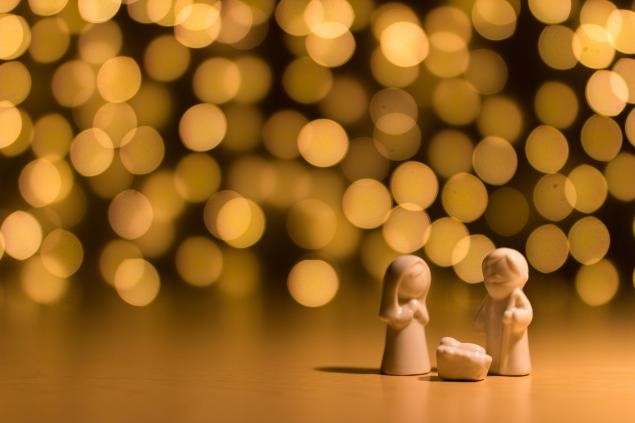 The churches themselves are bright and warm, usually adorned with a choir and beautifully re-created manger and Nativity scenes.
Afterwards, the adults might head over after for a pint at the pub, to partake in more merriment, featuring even more food and drink like ham, mince pies and whiskey. The ambience is unforgettable, and the experience is bursting with warmth and connection.
11) Witness the Wren Boys Parade on St. Stephen's Day
What people in North America call 'Boxing Day' is in Ireland a day for 'hunting the wren'. Referred to as St. Stephen's Day, the day after Christmas, when areas in the South of Ireland put on a procession of men in colourful, motley clothing, masks and straw suits.
These are the 'Wren boys', also known as 'mummers', who parade through the streets with their own personal soundtrack of traditional Irish music.
Featuring marching, music, and dance, the exuberant parade and show put on by the 'Wren boys' is a memorable one. They venture boldly into pubs and the homes of neighbours while beating drums, whistling and bringing general merriment and mayhem.
12) Get Invited to a 'Little Christmas'
'Little Christmas', also known as the 'Feast of the Epiphany' and 'Nollaig na mBan' (Women's Christmas in Irish), is January 6th, where the festivities wind down — and traditionally so did the women of the household.
After weeks of cooking and cleaning over the Christmas holidays, traditionally, women used to rest and put their feet up while the men not only take down all the decorations, they also cook and entertain their wives and families. Now, it is recognized as a day for celebrating the contribution of Irish women to society.
Few countries do Christmas as big or get as cozy and beautiful during the holidays as Ireland. Even if you're only in town for this occasion, plan ahead: It's well worth the trip. Though it doesn't often snow in Ireland right on Christmas Day, the possibility for snow is definitely on the cards because of the colder, wetter weather in the winter. You should be packing lots of layers, along with socks, gloves, hats with ear flaps and scarves. Even if it's not snowy, it will definitely be cold.
The nice thing is that Ireland's streets, even in the country areas, are usually lined with pubs where you can stop inside for a warm tea or a hot toddy. Celebrating is the Irish way and doing it with friends and neighbours is the style. So, Christmas here is bound to be a memorable two weeks of shenanigans, non-stop carols and mincemeat pies.
If you are travelling in Ireland over the Christmas holidays, get in touch with us by phone or email, and we can fully customize a tour for you that includes everything you want to see and experience in Ireland over the festive period.
Check out our fully customizable private guided tours of Ireland, or if you prefer hitting the open road yourself, our self-drive tours for inspiration.
Our large and small group coach tours of Ireland are also very popular to see the best sites and meet great people to share the experience with.
Join in the fun and festivities and enjoy a wonderful Christmas, experiencing a new culture and tradition, whilst making many memories.