Between 18th August and 26th August 2018, Ireland celebrates its rich culture and history with National Heritage Week. For seven days, communities come together across Ireland to share what their heritage means to them–and how they fit into European culture at large. There are plenty of events scheduled all across the Emerald Isle, and they each aim to raise awareness of the country's past and the people who built it.
What better a time to explore your Irish roots than a week dedicated to Irish heritage? Tracing your ancestry can be daunting, but with the right tools, you can make a start on your family tree right now–and uncover the secrets of your own past.
Why You Might Have Irish Roots
Wherever you are in the world, you've probably noticed you'll find an Irish pub somewhere nearby. Why? Because the Irish loved to explore, and they've put down roots everywhere. In fact, it's said there are anywhere between 70 million and 80 million Irish people across the globe. So, chances are, you know someone with Irish roots if you don't have them yourself.
While the UK boasts the largest number of Irish migrants, the US is a close second, with Australia coming in third place.
Why The Irish Moved Around So Much
Originally, the Irish people moved mainly to the British mainland for seasonal work or better permanent employment opportunities than they had at home. However, between 1845-1849, otherwise known as the Famine Years, conditions in Britain were as brutal as in Ireland, and the Irish looked further afield for a better life.
The Problem With British Genealogical Records
Up until 1922, when Ireland gained independence from Britain, no one kept records of passengers traveling to mainland UK by boat. This does make it more difficult–but not impossible–to trace Irish ancestors who left for the UK mainland before 1922.
Where To Begin
There's no doubt that tracing your heritage and building a family tree is incredibly exciting. But where do you start? The most obvious answer is to, firstly, talk to your living relatives. Your grandparents and great-grandparents, in particular, can provide you with valuable information such as:
Names of deceased relatives;
Places older relatives lived or moved to, and what they did; and
Details you won't need to spend time researching later.
Start from an elder relative, such as a grandmother, and work your way back in time from there to build the most accurate family tree.
Resources To Use
There are 4 broad categories of records you're going to find helpful:
Church records;
Censuses;
Tax surveys; and
Civil records.
These databases are generally online nowadays and free to access. However, in 1922, many records were lost during the Irish Civil War, and it may be a matter of trial and error to find out which resources are available to you depending on which years you are looking at. There is some hope though with researchers aiming to reproduce thousands of the files that were lost.
Enlist Help
When you're a beginner making a start on genealogy, it's incredibly difficult to keep your findings in order. It's easy to end up bogged down in unnecessary details and waste a lot of time.
Tracing Irish Ancestors Online, designed by a professional genealogist, is a comprehensive, step-by-step guide to getting the most from online resources. You can work through the guide at your own pace, entirely from the comfort of your own home, and you'll be pointed in the direction of the best websites and hard-copy resources which can help you.
National Archives of Ireland Census Website
This website is an ideal place to start tracing your Irish genealogical roots if you want to do your own research. Censuses available date from 1901 and offer names, addresses, and occupations. There are even fragments of censuses surviving from the pre-Famine years. On the website, you can search through records from all 32 counties.
Civil Records
You can research births, marriages, and deaths in civil records thanks to the Department of Culture, Heritage, and the Gaeltacht. Their free website includes images of records dating as far back as the mid-19th century. Make full use of the search options to get the most out of the results.
Griffith's Valuation
Between 1847 and 1864, this valuation was the means of assessing tax rates for everyone. These are the most comprehensive non-census records available for anything prior to 1901. What's so special about this site is how you can overlap old boundary lines and maps with today's Ireland, to see how the landscape compares.
Access Griffith's Valuation on Ask About Ireland which is run by the Local Government Management Agency and is free to use.
Church Registers
Church registers of births, deaths, and marriages are the most difficult records to peruse because they're fragmented and found in many different places. A good place to start is the website, Find My Past. This website gives you access to microfilmed pre-1880 Catholic registers, but records in rural and poorer communities begin much later than in prosperous communities. Records can also be viewed at RootsIreland.ie, and they might be easier to read than microfilm, although they don't date as far back.
If you're looking for Presbyterian records, you're best starting off with the Presbyterian Historical Society, or the Public Record Office of Northern Ireland.
Professional Help
Professional genealogists can make connections and delve into records which are not freely accessible to the public. They also know how to interpret the records–which often don't tell the whole story, and can be unreliable when read alone.
If you're looking for the security and accuracy which comes from having professionals on your side, most self-employed genealogists can be found on Accredited Genealogists Ireland. The Irish Family History Centre is also extremely useful.
Professionals might cost money, but they will save you a lot of time. However, if you're keen to flex your own researching muscles, they might not be the best option for you.
Whether you only know a first name of a distant relative, or you've already traced three or four generations into your Irish roots, we hope that, by following these tips above, you'll find those long-lost ancestors you've been looking for.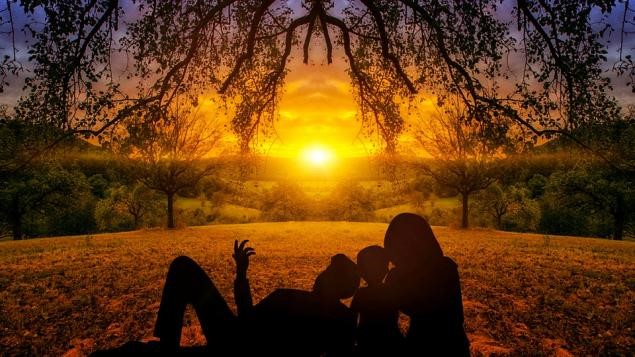 At Love Irish Tours, we can put together an itinerary for you to help you visit and explore the areas where your Irish ancestors came from. We can customize our self-drive tours and private tours of Ireland to include locations where your ancestors lived. We can also put you in touch with professionals who might be able to help you with your research.
Contact us and we can put together the perfect itinerary for you to help you trace your Irish ancestors.